Blog Home
Accomplish More Today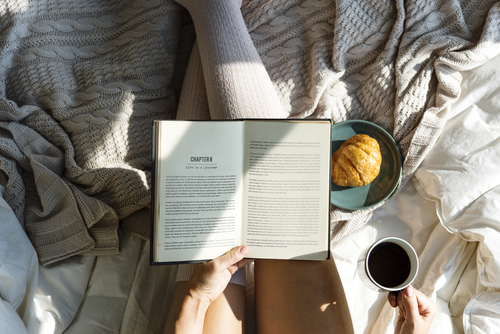 Hey Readers. Welcome back to Barrington Place blog! In last month's post we told you all about the new movies out at the theater. Today we're helping you get more done every day. Real life can come at you really fast, so take a few moments to prepare each day and save yourself some time. We found a great list from Who What Wear with some morning hacks we can't wait to try out.
One of their suggestions says to pack your gym bag the night before: "The goal here is to make your mornings as stress-free as possible. If you know you're hitting the gym, yoga, or cycling the next day (either before or after work), go ahead and pack everything you'll need the night before. Pants, top, water bottle, lock, towel—just toss it all in, then grab and go in the morning."
This is helpful for a lot of situations! We think getting things done the night before helps your morning go so much smoother. You can adopt this tip with making your lunch, showering the night before, or even packing your carry-on the night before a big trip.
From Levo.com, we found some tips for managing time. One of the tips says, "Daily to-do lists are effective ways of scheduling your day, but it's important to prioritize them. Start your day with the top-priority tasks, and leave the filing for when you're mentally drained." This is great advice that can be applied to many different situations in life.

We think these tips are really helpful and can be implemented easily. Saving time isn't about rushing around to get things done faster; it's about getting things done smarter. You should feel like you've gotten a lot accomplished, not that you're exhausted. Find what works for you in school, work, and other areas of your life.