Blog Home
Book Clubs in Madison, WI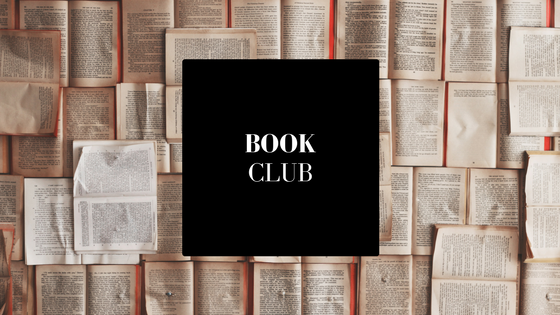 In this post, the Barrington Place Apartments Blog is featuring several book clubs in the Madison, WI area. The Madison Public Library hosts several book clubs at its various locations. This month we are featuring five of our favorite book clubs, along with information on the books they'll be reading.
The Goodman South Madison Library is reading The Girl You Left Behind by JoJo Moyes on June 17th. The synopses reads, "Paris, 1916. Sophie Lefèvre must keep her family safe while her adored husband, Édouard, fights at the front. When their town falls to the Germans in the midst of World War I, Sophie is forced to serve them every evening at her hotel. From the moment the new Kommandant sets eyes on Sophie?s portrait?painted by her artist husband?a dangerous obsession is born, one that will lead Sophie to make a dark and terrible decision. Almost a century later, Sophie?s portrait hangs in the home of Liv Halston, a wedding gift from her young husband before his sudden death. After a chance encounter reveals the portrait?s true worth, a battle begins over its troubled history and Liv?s world is turned upside all over again."
The Central Branch will be discussing Dead Wake: the Last Crossing on the Lusitania by Erik Larson on June 21st. The description for the event reads, "A British passenger ship headed from New York to Liverpool sunk in 18 minutes in May of 1915 ? torpedoed by a German U-Boat in the waters off of Ireland. Larson weaves a thrilling story of passengers, ship captains, heads of state and a spymaster. Join us for discussion and dessert!"
If neither of these books appeals to you, have no fear — there are plenty of other book clubs for you to enjoy!
June 7th — the Sequoya Library is reading The Perfect Girl by Gilly Macmillan
June 8th — the Lakeview Library is reading Carry the One by Carol Anshaw
June 12th —The Alicia Ashman Library is reading Boy in the Snow by M.J. McGrath
June 13th —the Alicia Ashman Library is reading The Name of the Rose by Umberto Eco
June 15th — the Lakeview Library is reading The Passenger by Lisa Lutz
June 21st — the Hawthorne Library is reading Some Luck by Jane Smiley
June 22nd — the Sequoya Library is reading The Little Paris Bookshop by Nina George
June 27th — The Pinney Library is reading Station Eleven by Emily St. John Mandel
June 28th — Learn what book the Monroe Street Library is reading for next month at the meeting.
Do you have a book club? Let us know in the comments. Thanks for reading our post!