Blog Home
Seasonal Scents for Home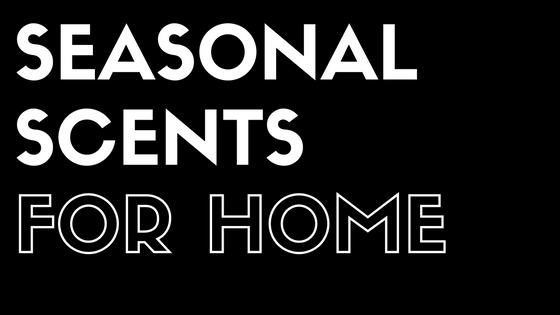 This season, it's getting a little cooler outside and we're spending more time inside! At Barrington Place, we are all about making our homes as cozy as possible. We've found a few tricks and tips for personalizing your home's scent! Scent is one of the strongest memory triggers. Each time you walk in your front door, taking a deep breath of something fresh and cozy scented is a huge bonus.
The Happier Homemaker has some instructions on how to make a simmer pot for your home. The author says, "This is a simple one, all you need is some apples, oranges, cinnamon and vanilla beans or vanilla extract. Cut up your fruit and add to a small pot — you can use the entire orange or just the rind, it won't matter. I used a combination of both so that my 5 year old could have oranges for a snack! Add about a half tablespoon of the vanilla and a couple of cinnamon sticks." A simmer pot is a great way to disperse scent throughout your home but definitely requires some attention.
Candles are another great option for spreading that seasonal scent. We love Bath and Body Works and Anthropologie candles for every season. Choosing specific candles for different seasons is a festive way to celebrate any holiday. Just like simmer pots, candles need some attention, so if you're concerned about fire safety, there are other alternatives. Essential oil diffusers can be set on a timer so they aren't running all day and don't require all your attention. We also love potpourri which takes very little effort once displayed. For those who love the ambiance of candles, battery powered ones are a great alternative. These can be found at most home decor stores and some drugstores and come in a variety of sizes and styles.
Thanks for reading the Barrington Place Blog!