Blog Home
Weeknight Dinner Ideas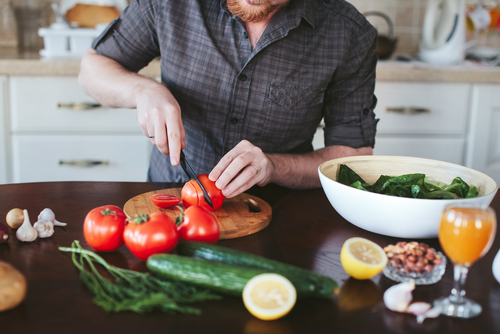 Here at Barrington Place we love anything time-saving. Including dinner ideas. Your days are busy with errands and such, so planning a dinner might not be the first thing on your mind. But we've rounded up a few dinner ideas to take the stress off your plate!
Planning meals ahead of time can really help with saving money. Also, as you cook your own foods, it's a great way to control your intakes and portion sizes. Cooking is a fun activity that can be done with friends as well. Make a night of it and try out some new recipes.
Sunday night is a great time to compile a few ideas for the week, and get all the groceries (or make a list of them!) that will be necessary for the meals. You'll be glad you thought ahead, when dinnertime rolls around and you've got your work cut out for you.
From Picky Palate, we found this recipe for Chilli. The name says it all: Perfect Weeknight Chili! Find a link to the recipe right here. The site suggests this is a great meal for the fall, but we think it would be great any time of year. Making a dish like this is also great for having leftovers. Pack some up to have for lunch the next day and you're all set.
Continuing on the Southwestern theme, we can't wait to try out this next recipe. The idea comes from The Girl Who Ate Everything. The Baked Chicken Chimichangas are a lighter version of a Mexican-food favorite! The site suggests "The best chimichanga is fully dressed so make sure you have some fresh guacamole and sour cream to top yours."
We hope you enjoy these delicious dinner recipes this week and that they make your day go a little smoother. Thanks for reading the Barrington Place Apartments blog!